From the Big Easy to the Big Apple, the United States is truly the land of opportunities. The US is home to the highest number of international students in the world. With famous cities, epic landscapes, highly ranked universities and exciting campus environments, studying in the US offers the perfect blend of educational quality and cultural experience
The United States has one of the world's finest university systems, with outstanding programs in virtually all fields. At the undergraduate level, excellent programs exist in traditional disciplines, as well as in professional fields. At the graduate level, students have the opportunity to work directly with some of the finest minds in their field of study, with the chance to become involved with exclusive research and educational opportunities. U.S. degrees are recognized throughout the world for their excellence.
Know why you should pursuade your higher education at USA.
It's hardly a secret that universities in the U.S. continue to maintain a strong presence among top-ranked universities in the world. Partially this has to do with how well-funded and supported American universities are, but it also has to do with the high academic standards and rigorous requirements that they instill in their students. With their always changing and evolving classrooms, these universities continue to attract students from all over the world and are courageously working every year to change the education they deliver so that students from all over the world are prepared to go back home and find wonderful careers
In an effort to make your transition to a U.S. university smoother, these institutions offer plenty of support to prepare international students for their classes. Through various workshops, English-language practice courses, orientations, and training, international students are given plenty of help to get them ready for their classes.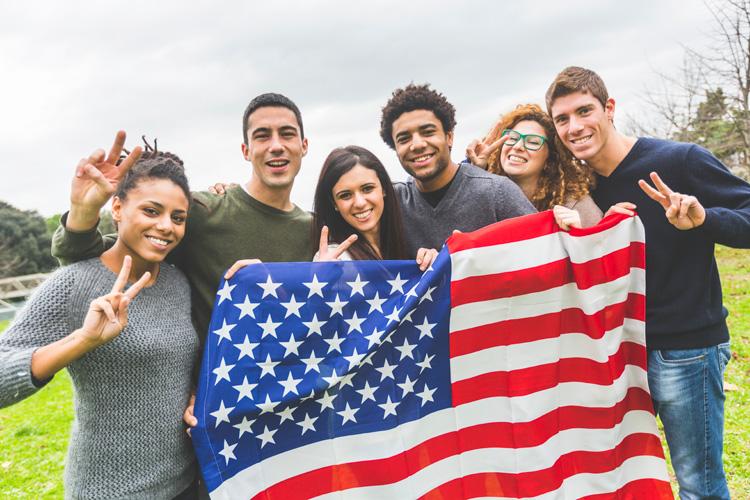 Moreover, there is some effort to allow international students the ability to stay in the U.S. after they graduate, so that they can attempt to pursue a wonderful career at some of the world's biggest companies. In 2016, a massive effort was taken to allow graduates from STEM fields (Science, Technology, Engineering, and Mathematics) to stay for 24 months to get work experience and extend their stay. With this opportunity, you have the chance to look for work in fields that are always seeking ambitious and hard-working students; and with this extension, you can stay in the U.S. to find your footing at some of the biggest companies.
The United States has some of the world's finest colleges and universities. Worldwide, they are reputed for quality programs, faculty, facility, and resources. U.S. higher education accreditation systems are in place to ensure quality standards.
Want to learn more about America ?
We are always available to help you guide through your career. Just ping us.